Introducing NAF
Neunkirchener Achsenfabrik AG (NAF) is a 3rd generation, family-owned company. NAF has been a leading manufacturer of heavy-duty drives/axles for forestry, construction, agriculture, and other industrial sector machines since 1960. Currently employing about 600 people and at their 45,000m² production facility in Neunkirchen am Brand, Germany, Their main export markets are in Europe, North America, Russia, and China.
NAF export these heavy-duty parts in 20', 40', and 40' high cube containers. With 15-20 containers leaving the factory each month, with an average weight ranging between 15 and 25 metric tons.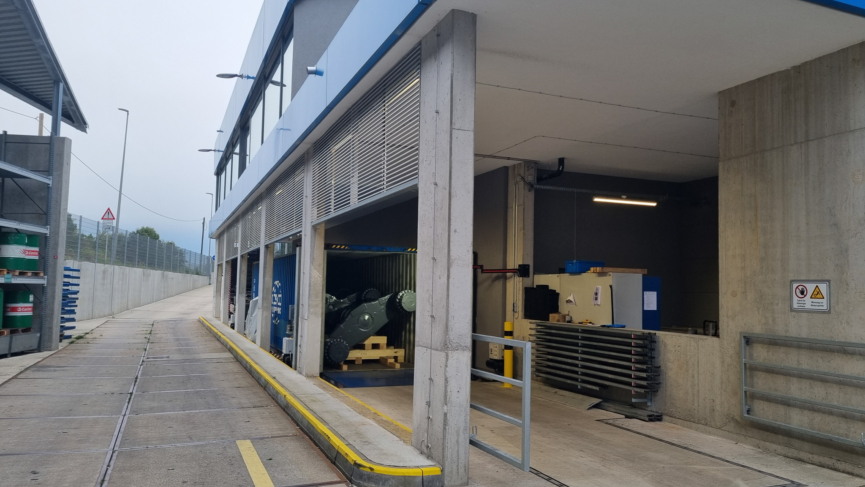 Heavy-Duty Loading
Due to the size and weight of their cargo, the simple process of loading and unloading a container was a challenge for NAF, with some products unable to be loaded, and other payloads only able to be loaded through extreme effort — both of which were unsustainable in the long run. Temporarily, NAF had used mobile loading ramps to transfer their heavy-duty drives/axles to and from their containers for export.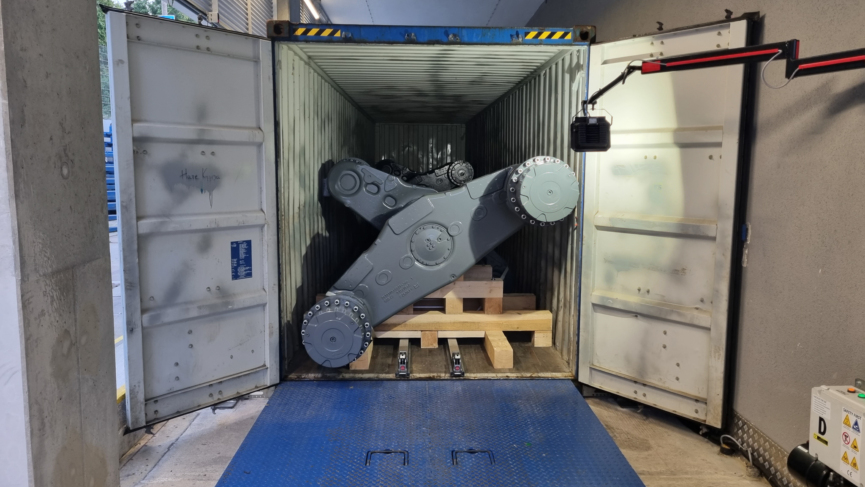 The C-Lift F Series
Searching for an easier, safer, and faster alternative for container loading, NAF reached out to Bison and was presented with the Bison C-Lift F Series. Due to the unique nature of the operating environment, Bison were tasked to engineer a unique 6 hoist lifting platform, providing NAF with the ability to handle 20' and 40' containers (including high cubes). This integration was the only viable container lifting solution that wouldn't mean a change in loading location, and not to mention, further development costs.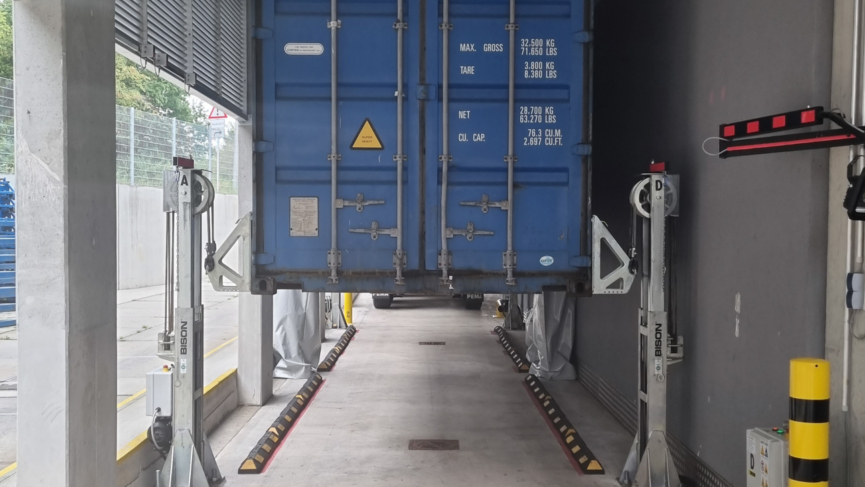 New Levels Of Flexibility & Control
For NAF the results speak for themselves. Their Logistik Dept. Group Leader, Christian Franke, describes operations as "much more flexible" with a newfound ability to load industrial parts in a variety of forms including forklifts, rail systems, and pallet trucks.
NAF has estimated that shipment loading times have been reduced by a third compared to the previous loading processes. Financially, this allows their team to maximize payloads, and get more product out the door, in fewer containers.
"Bison & Heliseen are very competent, and have been solid partners that have provided great cooperation throughout the course of this project. The cooperation couldn't have been better. Seldom do you find such good cooperation on a project! It's a great invention and we are very satisfied."
Christian Franke,
Group Leader - Logistik Dept.
NAF Neunkirchener Achsenfabrik AG