Get More Independence & Control Over Your Container Operations
Designed to make container handling safe and efficient out in the field and at your facilities, the Bison range of container lifting jacks are a convenient and cost-effective alternative to crane hire and require a fraction of the capital investment and running costs of traditional container handling equipment.
With lift capacities of up to 40 tonne or 88,000 lbs, Bison C-Lifts give you the freedom to transfer containers between the ground and truck trailers - anywhere, anytime, for less.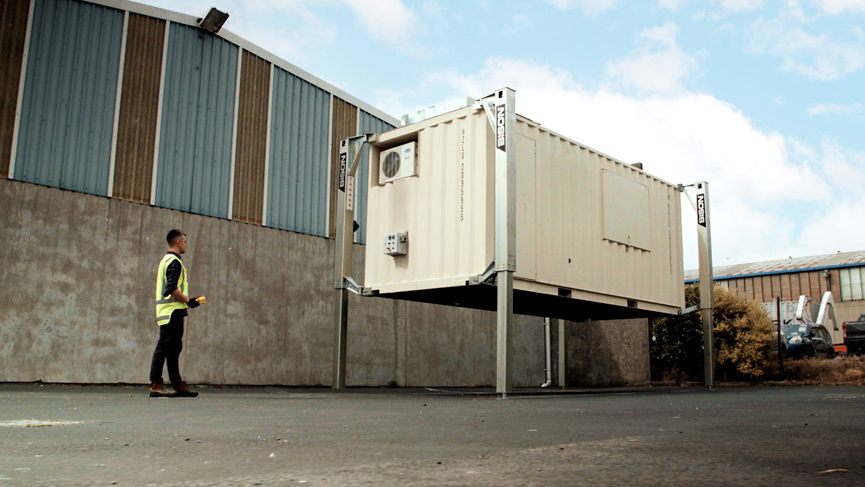 Take Charge Of Your Container Logistics
Mobilize Container Assets
Eliminate Crane Hire Charges
Avoid Delays And Downtime
Improve Safety and Security
Work In remote Locations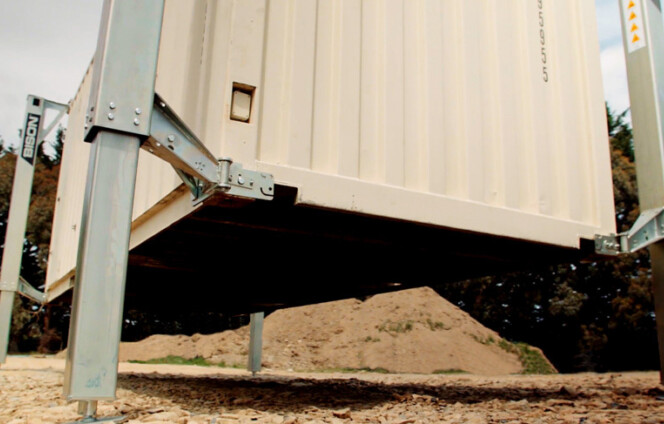 Make Valuable Container Assets Self Lifting
Give your logistics teams complete self-sufficiency with the C-Lift T Series, a retrofit lift system that travels with the container and deploys in minutes. Mobilize higher value container assets without relying on third party vendors.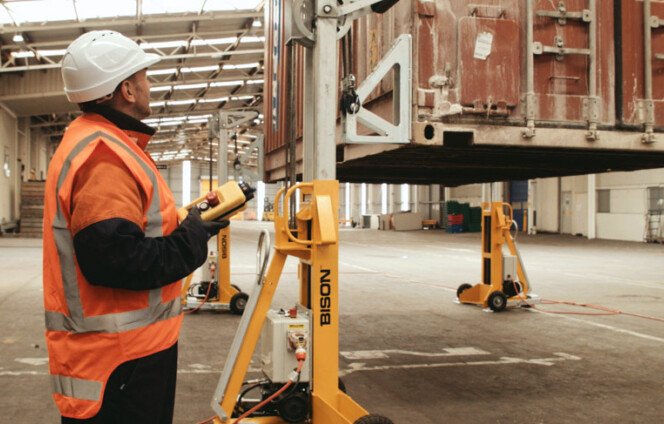 Portable Container Lifting Jacks for Base & Field Operations
Lift ISO containers on and off truck trailers at your facilities and in challenging locations with the Bison range of fast, safe and portable container lifting jacks. Manual and automated solutions available, with lift capacities up to 40,000 kg or 88,000 lb.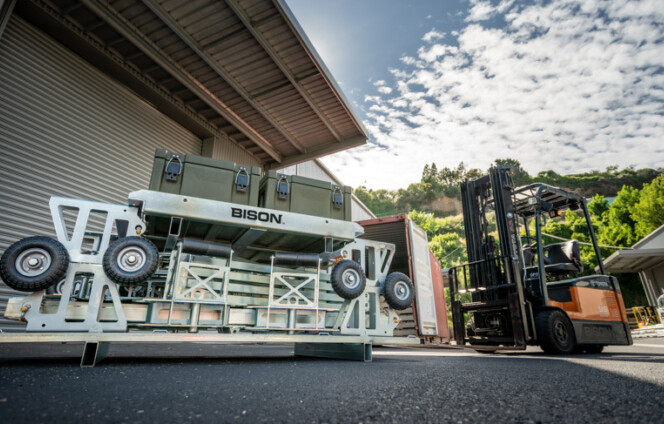 Pack The Lift Equipment Inside The Container
Ship mission-critical cargo with confidence that containers can be offloaded at their destination. The C-Lift M Series fits inside the width of the container, and delivers total reliability with no hydraulics or electronics to worry about.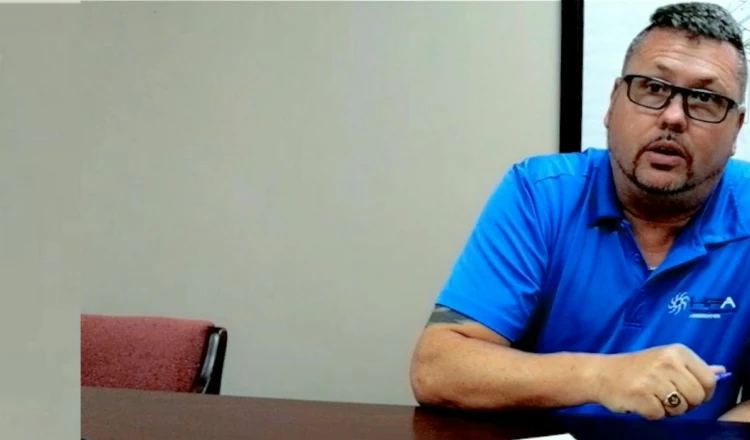 Hydro Processing Associates, USA
"There are certain times it takes 2 - 3 days to stage equipment and assets and a lot of manpower, whereas we can go in there with just a few guys and the Bison Jacks, unload our equipment and get out of the way of the other contractors."
Marcus Oliver, Global Asset Manager
Trusted To Perform
Bison combines first-class engineering, industrial strength components and rigorous manufacturing, to deliver quality equipment you can trust to perform in the toughest conditions.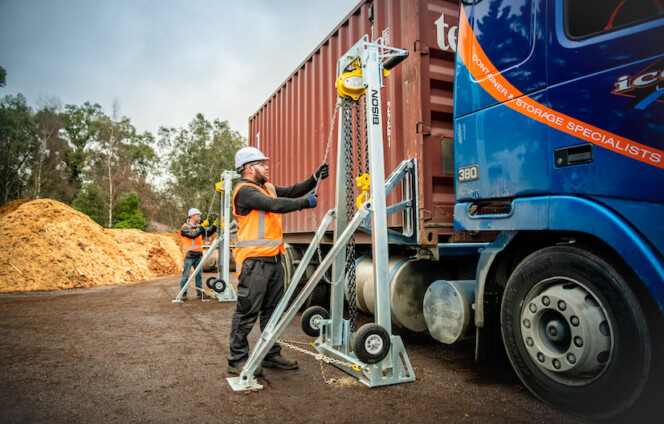 Putting You In Control
With Bison you'll get more self sufficiency and control over your operations, and the freedom to lift and weigh containers without relying on contract cranes, truck scales and heavy handling equipment.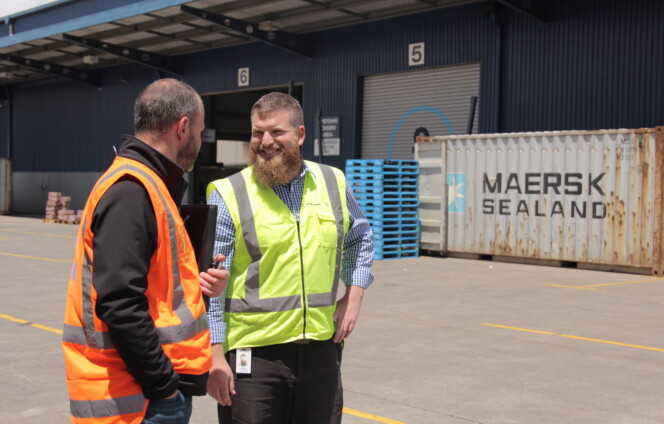 From Solutions to Support
Working with Bison means exceptional service at every touch point, from our multi-lingual sales team, to our comprehensive training and global support network.