Giving You More Control In Mission Critical Operations
From self lifting container jacks, to container hoists and portable container weighing jacks, Bison is a proud supplier to armed forces and the defence industry across North America, Europe and Australasia.

Portable, robust and self-contained, Bison systems equip defence and military logistics personnel to lift and weigh ISO containers on base and at secure and remote locations independently - eliminating the costs, delays and administration you get when you rely on contract cranes, off-site truck scales and heavy handling equipment.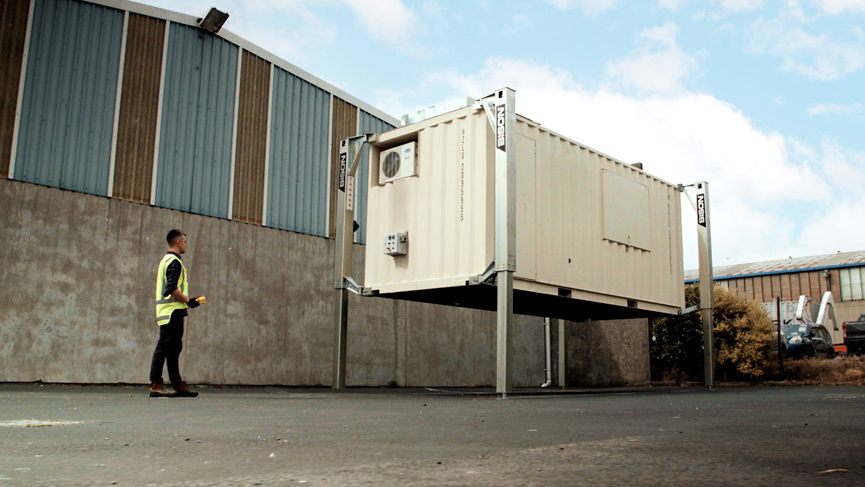 Take Charge Of Your Container Logistics
Mobilize Container Assets
Keep Contractors Off Base
Improve Safety and Security
Avoid Delays And Downtime
Back Up Other Equipment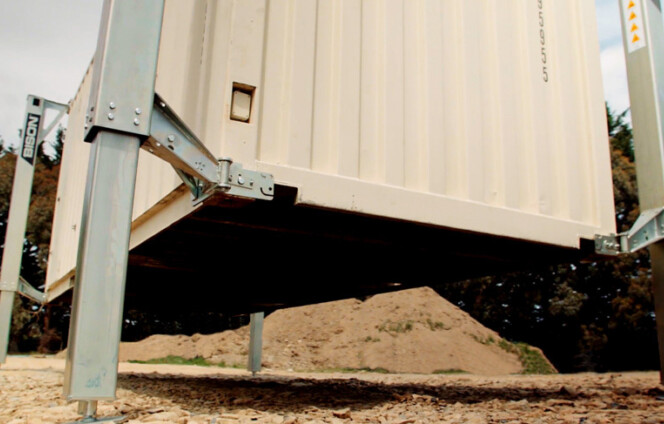 Make Your Containerized Defence Systems Self Lifting
Give your logistics teams complete self-sufficiency with the C-Lift T Series, a retrofit lift system that travels with the container and deploys in minutes. Perfect for mobilizing containerized defence systems in the field.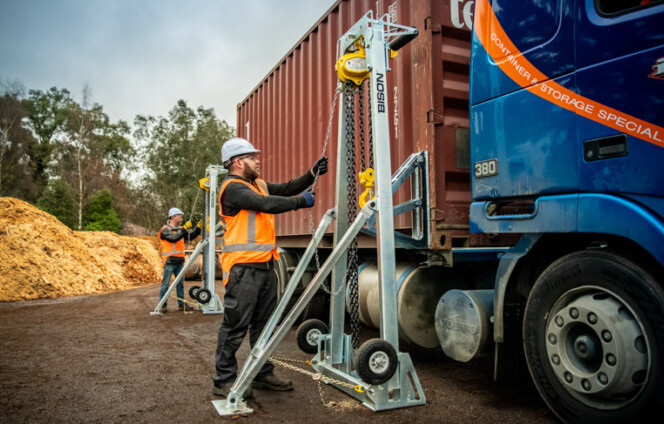 Portable Container Lifting Jacks for Base & Field Operations
Lift ISO containers on and off truck trailers at base or out in the field with the Bison range of fast, safe and portable container lifting jacks. Manual and automated solutions available, with lift capacities up to 40,000 kg or 88,000 lb.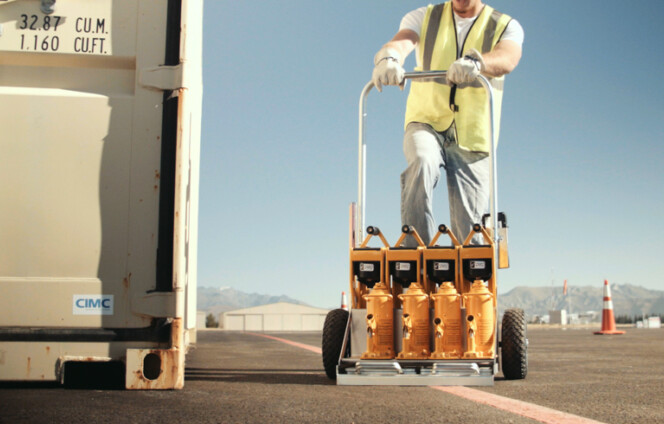 Rugged Scales for Weighing ISO Containers
Compact, portable and self-contained, use Bison container scales to confirm container weights to +/- 0.2% accuracy, check the load distribution, optimize payloads and produce digital VGM certificates - anywhere, anytime.
Trusted By These Defence Specialists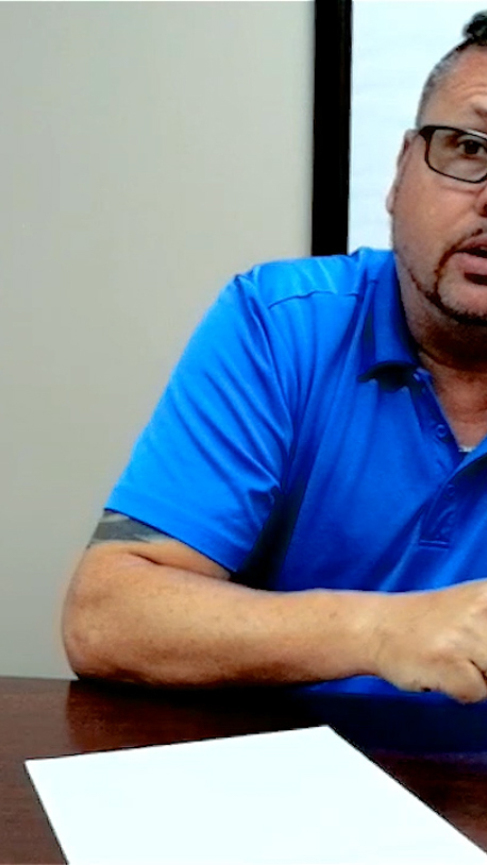 "Bison's support has been remarkable. They flew half-way around the world to make sure we were happy."
Marcus Oliver, Global Asset Manager, HPA USA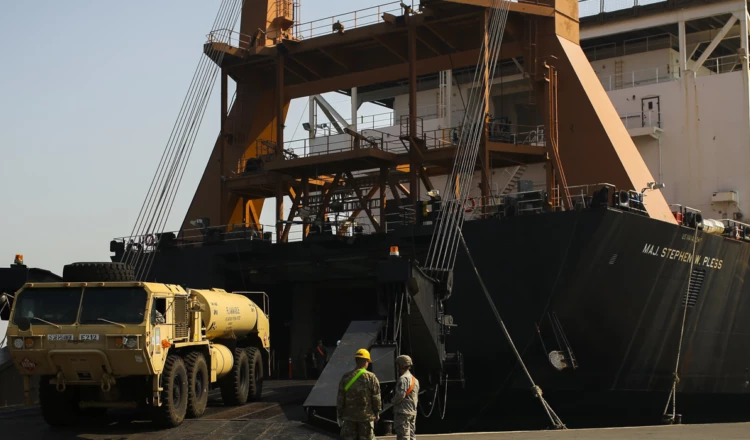 Case Study
US Military Avoids Delays at Naha Military Port
Find out how Bison C-Jacks helped the 835th Transportation Battalion - stationed at Naha Military Port in Japan - overcome delays, costs and disruption caused by trucking containers to an off-site weighbridge for weight verification.