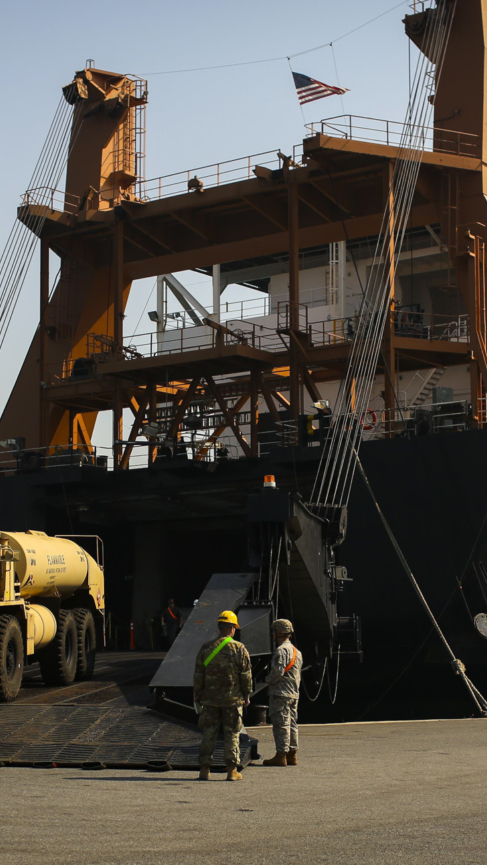 The US Army
The 835th Transportation Battalion is stationed at Naha Military Port in Okinawa, Japan, which contains over 100 acres of staging area for receiving and shipping supplies and equipment.
The role of the Battalion is to support U.S. forces operating in or through Okinawa with port operations, and to provide common userland transportation to the island.
They ship cargo such as POV's, HHG's and HAZMAT in 20 - 30 containers per week - moving over 500 thousand tonnes of cargo on and off the island each year.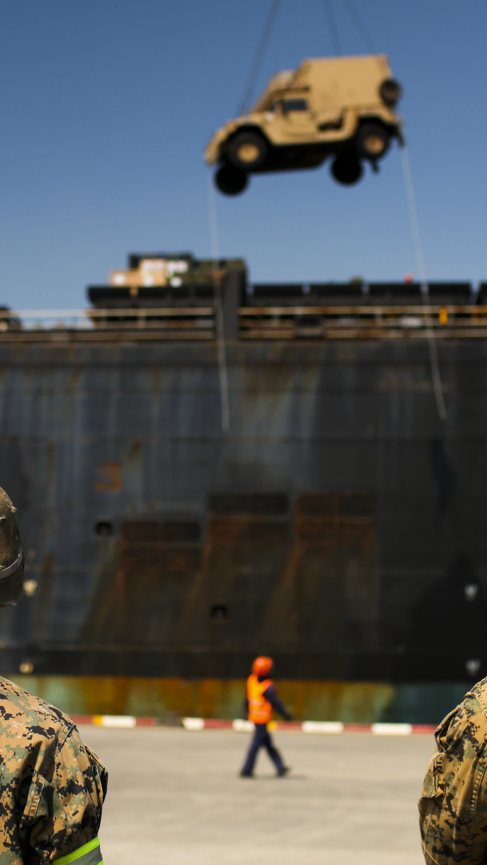 Constant Weighing Delays
The Battalion faced a significant challenge; trucking containers off-site to be weighed at a scale causing additional transportation time and costs, not to mention disruptions to their container packing and shipping operations.
Under the SOLAS VGM rule, getting a verified weight of each container to the shipping carrier is a legal obligation, so it was clear to the Battalion they needed to find a better solution.
With container packing carried out in warehouses, trucking areas and even shipping docks, it was vital the solution could be used on multiple sites and on uneven surfaces.
Most importantly, it needed to be approved for container weighing by the Japanese Government.

Bison Container Scales
Fortunately, the Battalion came across Bison Container Scales - a container weighing solution that met all of their requirements.
Being robust, portable and compact, the Container Scales are ideal for weighing containers on multiple sites, in various conditions and on uneven surfaces.
When the container is jacked up, the Battalion use the Bison VGM App to receive the weight directly from the scales and immediately obtain a VGM certificate.
And most crucially, Bison Container Scales are fully calibrated and certified, so getting approval from the Japanese Government was simple.

Full Control & Independence
By adopting Bison Container Scales, the Battalion now has independence and full control over their VGM obligations. As soon as the squadron pack a container, they receive the verified weight and pass it on to the shipping carrier, well in advance of vessel loading.
As a result, the Battalion has significantly improved their container packing and shipping operations - no more additional transportation and costs diverting containers to an off-site scale. On top of that - the scales are "easy to use and take minimal manpower"; an ideal solution for packing, shipping and verifying the weights of approximately 25 containers per week.
With Bison Container Scales, container weighing and SOLAS VGM compliance are concerns of the past for the Battalion while supporting the U.S. Forces with port operations in Okinawa, Japan.

All imagery courtesy of Cpl. Wesley Timm, US Military