Independent Container Handling For Mission Critical Operations
When disaster strikes, Bison container lifting jacks are the perfect tool for getting containerized food, supplies, shelters, and clinics into places with no infrastructure.

Portable, robust and self-contained, Bison systems will equip your logistics team to lift ISO containers on and off truck trailers independently - at your facilities and out in the field - eliminating the delays and logistical challenges you get when you rely on contract cranes and heavy handling equipment.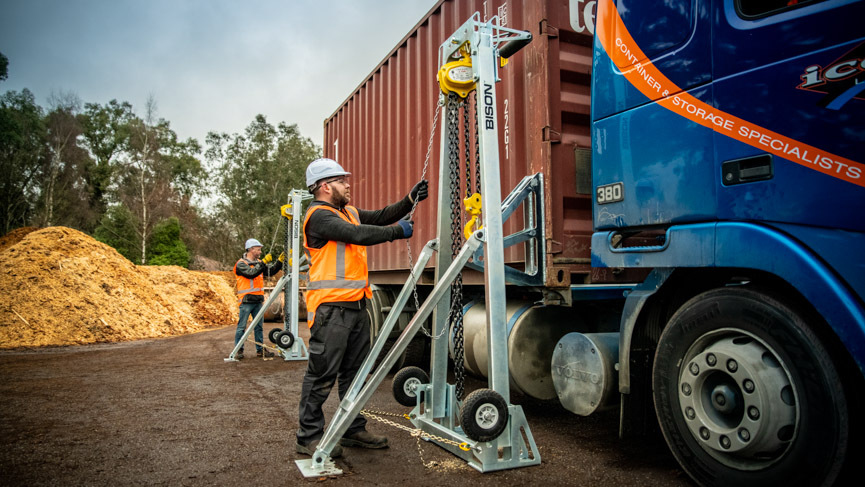 Take Charge Of Your Container Logistics
Mobilize Container Assets
Avoid Delays And Downtime
Eliminate Crane Hire Charges
Deploy Assets Quickly
Work In remote Locations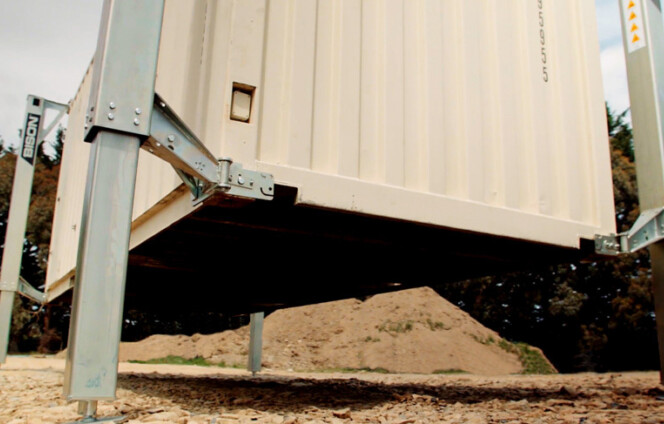 Make Valuable Container Assets Self Lifting
Give your logistics teams complete self-sufficiency with the C-Lift T Series, a retrofit lift system that travels with the container and deploys in minutes. Mobilize higher value container assets without relying on third party vendors.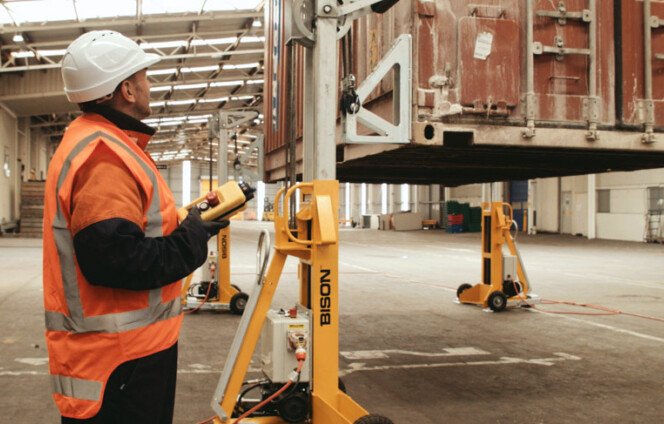 Portable Container Lifting Jacks for Base & Field Operations
Lift ISO containers on and off truck trailers at your facilities and in challenging locations with the Bison range of fast, safe and portable container lifting jacks. Manual and automated solutions available, with lift capacities up to 40,000 kg or 88,000 lb.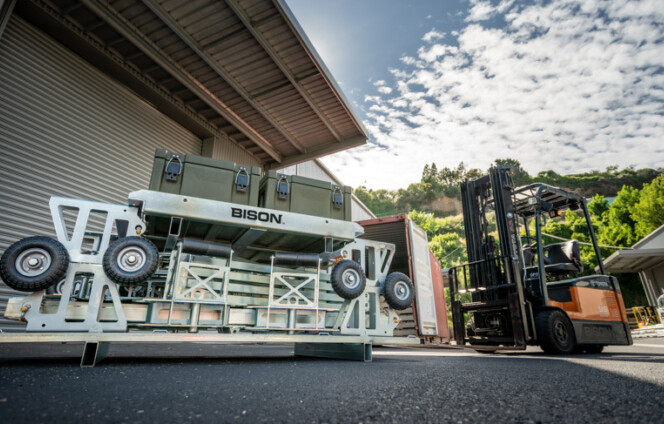 Pack The Lift Equipment Inside The Container
Ship mission-critical cargo with confidence that containers can be offloaded at their destination. The C-Lift M Series fits inside the width of the container, and delivers total reliability with no hydraulics or electronics to worry about.