Get More Independence & Control Over Your Container Operations
For owners and builders of modified shipping containers, Bison lifting jacks give you the freedom to transfer containers between the ground and truck trailers - anywhere, anytime, for less.
With a range of models available to suit different budgets and operations, Bison C-Lifts are a convenient and cost-effective alternative to crane hire, and require a fraction of the capital investment and running costs of traditional container handling equipment.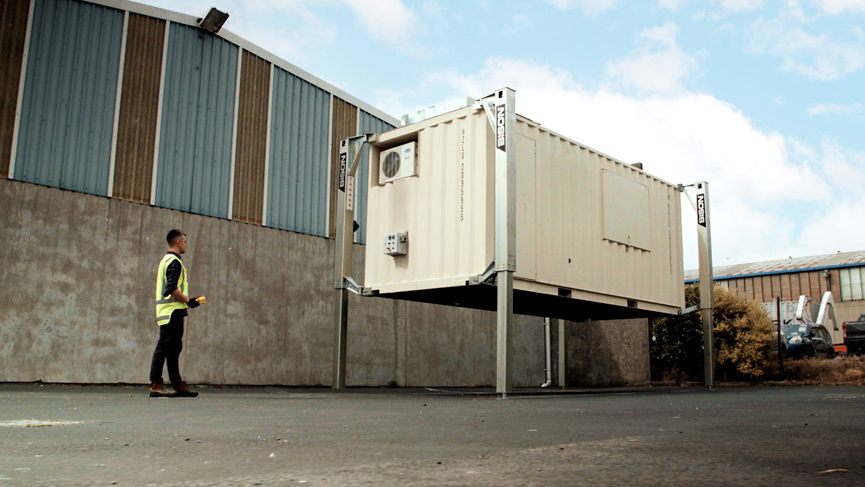 Take Charge Of Your Container Logistics
Eliminate Crane Hire Charges
Avoid Delays And Downtime
Make Containers Self Sufficient
Mobilize Container Assets
Improve Safety & Efficiency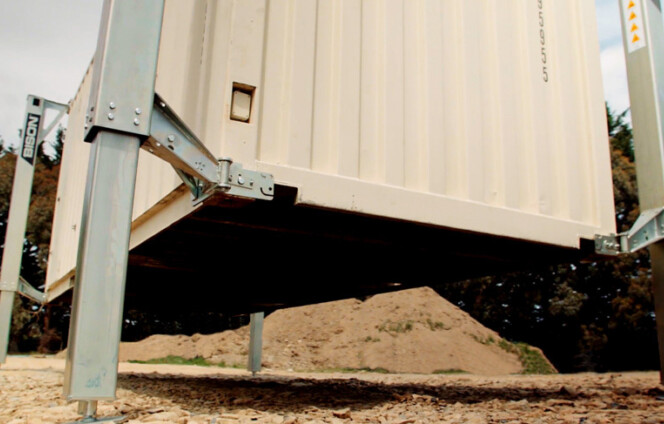 Retrofit Lifting Jacks Make Modified Shipping Containers Self Lifting
Give your logistics teams complete self-sufficiency with the C-Lift T Series, a retrofittable lift solution that travels with the container and deploys in minutes. The T Series can be integrated into your container designs and is perfect for mobilizing containers in the field.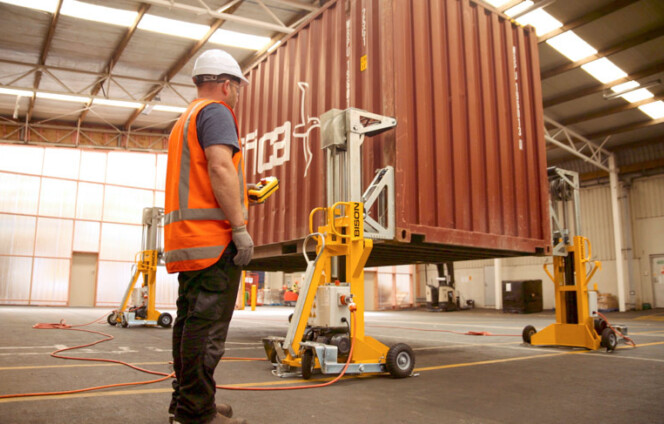 Automated Lift Solutions For Handling Containers At Your Facilities
Ideal for facilities with low to medium container throughput, our automated C-Lifts will equip you to offload containers anywhere on site - including indoors and in tight spaces. Our automated systems are compact and portable, with lift capacities up to 40,000 kg or 88,000 lb.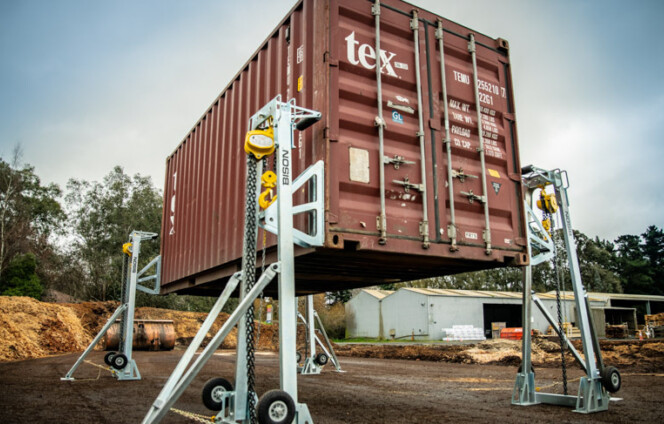 Manual, Low Cost Container Lifting Jacks Simply Get The Job Done
If budget, portability, and easy maintenance are your priority, the C-Lift M Series is the simplest and most cost-effective container lifting jack in our range and an ideal tool for field and factory operations. No power supply required, and no electronics or hydraulics to maintain.
Trusted By These Great Companies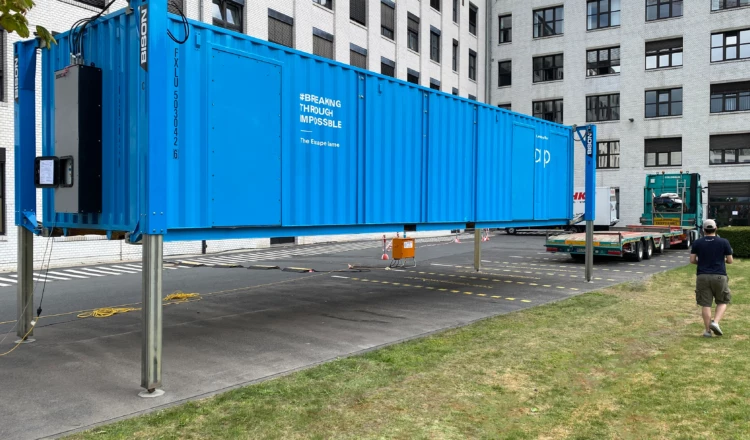 Case Study
Elevating Mobile Education with C-Lift T Series
"Definitely worth the investment, especially on a long container where you're moving around a lot and don't want to continually have to do a lot of logistics with cranes or tilt trucks." - Mark Olsen, Senior Project Manager, Health Science X

Smart Harvest, UK
"It's good to know we have the equipment on-site and can act immediately when required and don't have to organise a third party to conduct the container handling."
Neil Turbitt, Director, Smart Harvest
Trusted To Perform
Bison combines first-class engineering, industrial strength components and rigorous manufacturing, to deliver quality equipment you can trust to perform in the toughest conditions.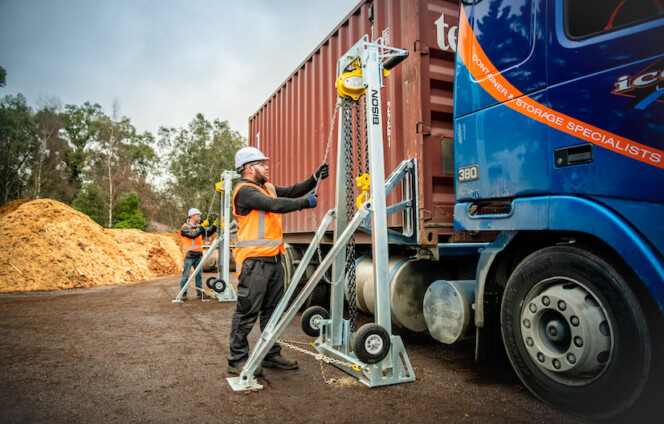 Putting You In Control
With Bison you'll get more self sufficiency and control over your operations, and the freedom to lift and weigh containers without relying on contract cranes, truck scales and heavy handling equipment.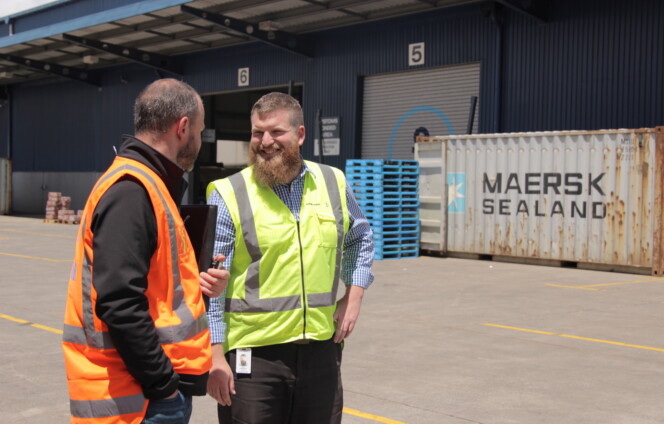 From Solutions to Support
Working with Bison means exceptional service at every touch point, from our multi-lingual sales team, to our comprehensive training and global support network.