Get More Independence & Control Over Your Container Operations
ISO Tank Handling
With lift capacities of up to 40,000 kg or 88,000 lb, Bison container lifting jacks give you the freedom to lift ISO tanks on and off truck trailers anywhere at your facility. Position your valuable cyrogenic ISO tanks in new locations, improve space utilization, free up your chassis and back up other handling equipment.
ISO Tank Weighing
With Bison container scales, you can weigh ISO tanks where they stand - on the ground or on chassis - and get a highly accurate view of the weight, volume and value of your gas payload, without the hassle of running the container over a weighbridge, or the inaccuracy of pressure based instruments.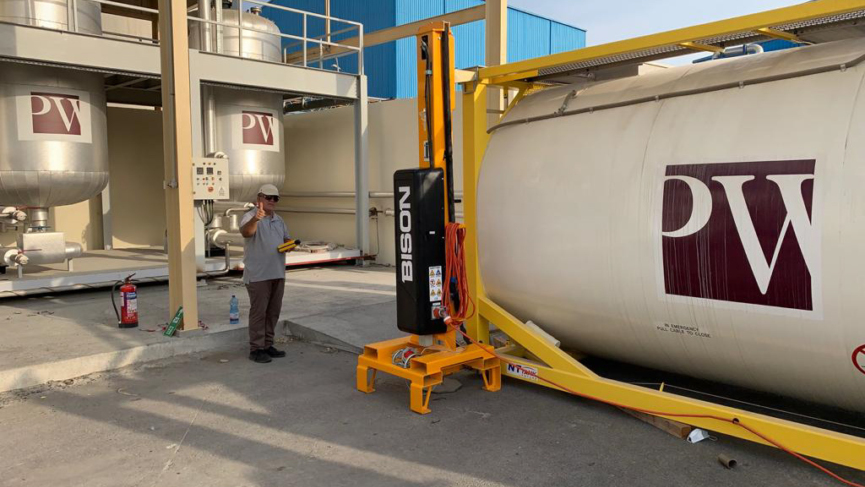 Take Charge Of Your Container Logistics
Optimize Yard Space
Free Up Chassis & Trailers
Eliminate Third Party Lift Charges
Avoid Delays And Downtime
Better Accounting For Inventory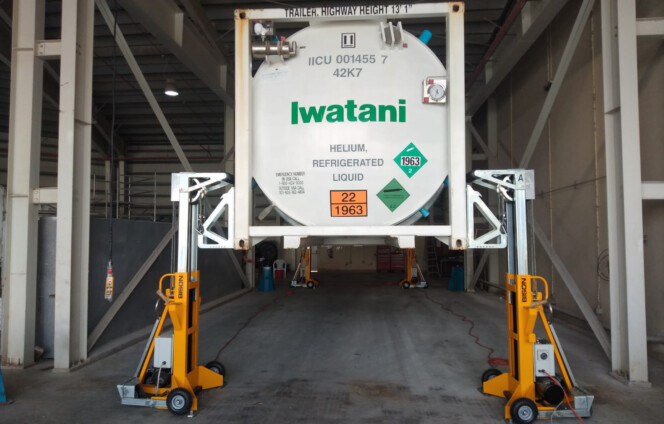 Lift ISO Tanks On And Off Truck Trailers At Your Facility
Bison container lifting jacks provide a fast, safe and economical way to lift ISO tanks on and off truck trailers. C-Lifts are a convenient alternative to cranes, and a fraction of the cost to own and maintain compared with traditional container handling equipment.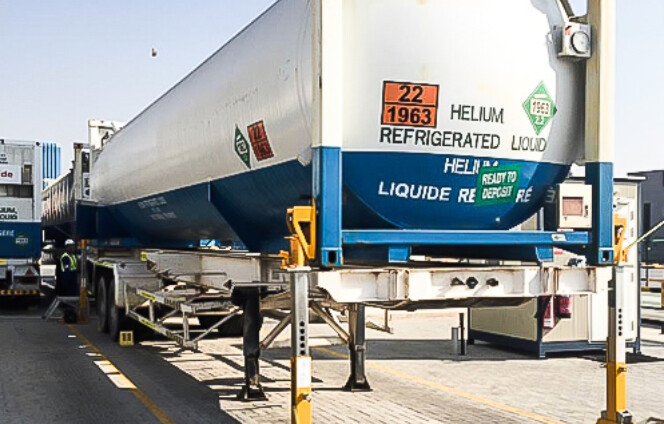 How Much Gas Is In The ISO Tank?
Running your ISO tank to a truck scale costs you time and money. With Bison you can weigh ISO tanks on the spot and get an accurate payload measurement in minutes. OIML certified with accuracy levels up to +/- 0.2%, Bison gives you a precise measurement without the margin of error that comes with truck scales and pressure gauges.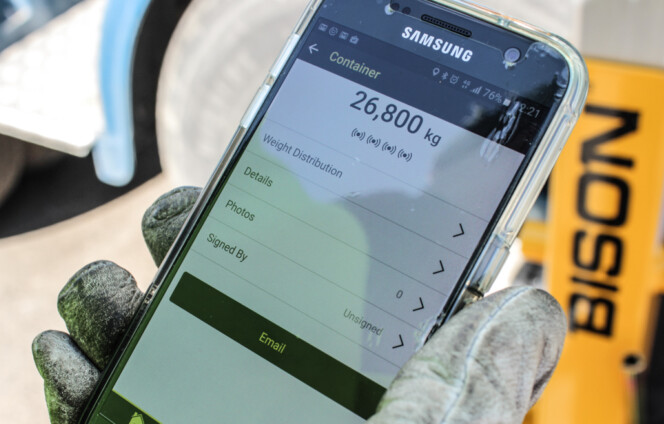 Generate a Digital Weight Record Instantly
With the Bison VGM App you can capture the net and gross weight of the ISO tank and produce a detailed digital weight record instantly, eliminating the errors and delays that come with paper dockets, messy handwriting, physical weight calculations and manual data entry.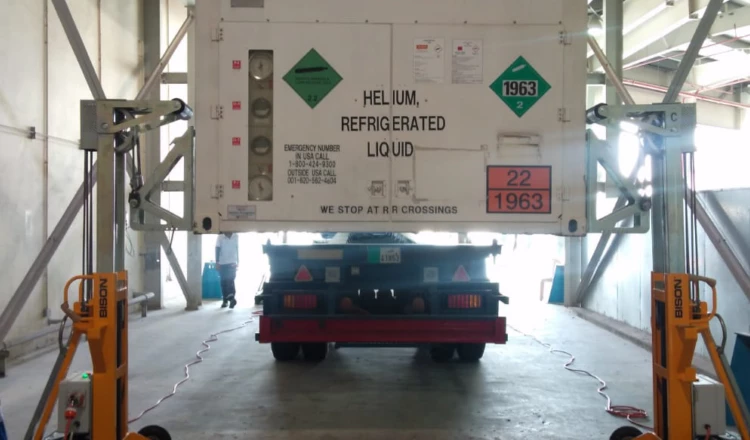 Gulf Helium Services
"The main reason we purchased the Bison C-Lift is its portability. It can be moved from position to position with no difficulty. We're confident the C-Lift will prove a good investment and give us a lot more flexibility to carry out work for our customers."
Liquid Helium ISO Tank Transfer