Tower Inspection
Tower Inspection provides installation and testing services for multiple kinds of towers and transmission lines all over the world - from Australia to Iceland and all parts of the United States. Their main business is with government contractors - mostly the military and other government agencies.
Their work takes them to remote mountain-tops, valleys, and far-away islands. This means that access to equipment is difficult, expensive, and fraught with complications. They bring in 20-foot and 40-foot containers weighing 40,000 lb (18143 kg) to 50,000 lb (22680 kg).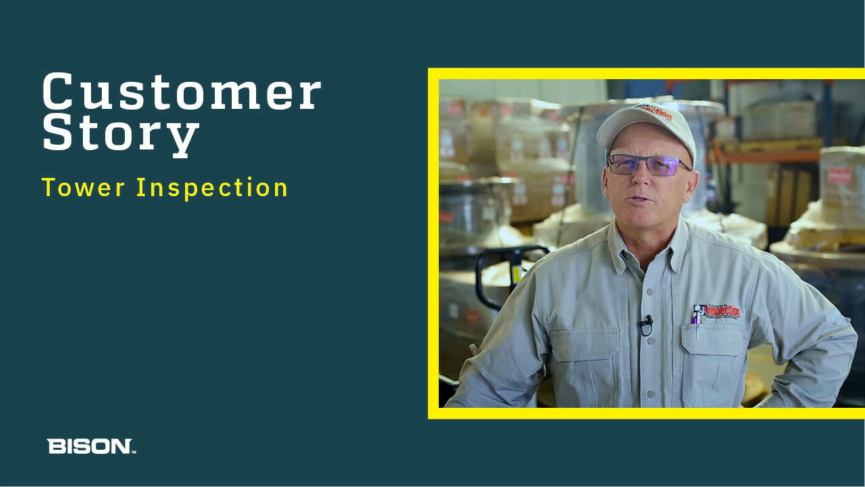 A Waiting Game For Tower
Before their C-Lift, Tower Inspection would ship their equipment and then wait for a crane to arrive to offload the containers from a truck. Their remote sites meant that they would often wait for hours to days for a crane to arrive. Meanwhile, their labor teams were unable to work.
Not only was this expensive and often resulted in delays, but cranes would commonly be rejected by the customer's safety inspection, necessitating further delays while they waited for another crane.
Tower Inspection looked for a way to handle the containers in remote areas without using cranes. They considered containers with built-in legs. However, these were too limiting as it was not possible to move the legs from one container to another.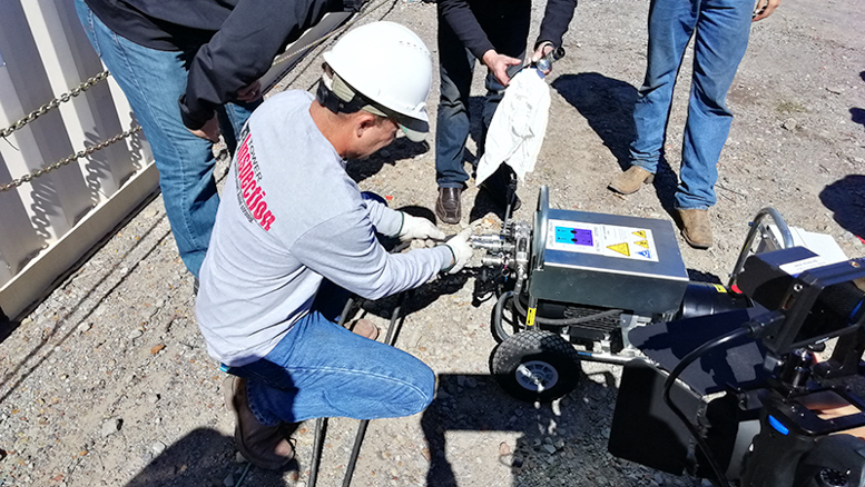 Bison C-Lifts
By using the Bison C-Lift, Tower Inspection saves money and time. Now, they carry their container handling equipment inside the containers that they ship. After a short set-up, Tower Inspection is able to offload the container from the truck, and load it back on without cranes.
Tower Inspection uses a Bison C-Lift P-Series. Portable and tough, the C-Lift P Series is a heavy-load container-lifting solution that can be easily transported and operated by small teams.
"We Don't Have To Rely On Someone Else To Provide Us With Equipment" - Gary Lehman, Tower Inspection - Muskogee, USA

Fully Independent Operations
By adopting Bison C-Lifts, Tower Inspection are now able to operate efficiently wherever they work. They are able to ground and unload containers shortly after they are delivered to the site - saving on third-party lifting fees, eliminating delays and staff down-time.
Bison equipment means Tower Inspection
Saves several thousand in crane lifting fees per job
Avoids wasting labor costs from inactive staff and specialists
Can complete more jobs throughout the year
Has less stress knowing they can unload on arrival and load when time to leave
All up, a tangible return on a simple investment!