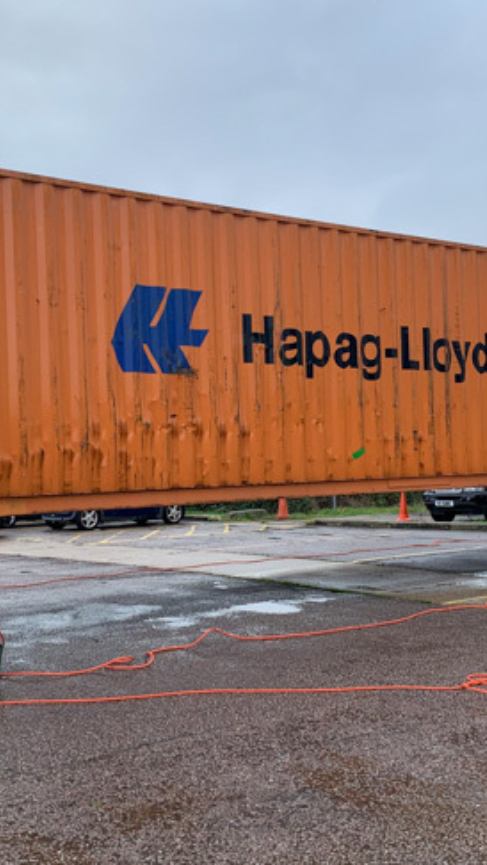 DH Freight
Established in 2015 and headquartered in Felixstowe, United Kingdom, DH Freight are specialists in motor vehicle freight transport. Their specialist team takes pride in exporting high-value motor vehicles to international locations including Malaysia, Thailand and Singapore.
Using 20' and 40' containers, weighing up to 10 tonnes (22,000 pounds), DH Freight's operations see more than 20 vehicles shipped per day, with 80% of their business exported to Far East locations.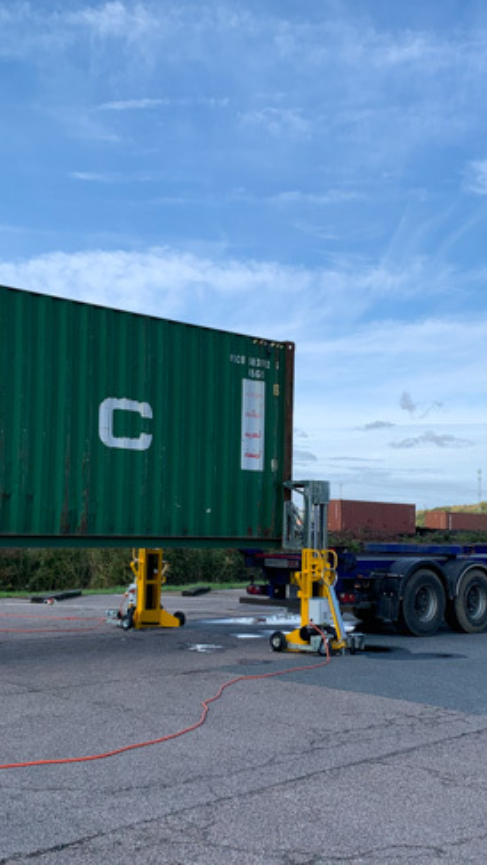 Time & Export Constraints
DH Freights' base at Felixstowe has limitations when loading vehicles for transport. These constraints mean there is a requirement for excess containers to be loaded and transported from the nearest port, 3 hours away in Southampton.
Using the current method of loading via the Southampton port, it was adding a considerable fee (per container) to DH Freight's exporting process – an unnecessary expense that was cutting into their bottom line.
DH Freight wanted more control over their operations, and with the right solution, their team knew that operations could be vastly improved by loading and exporting cargo, locally, in Felixstowe.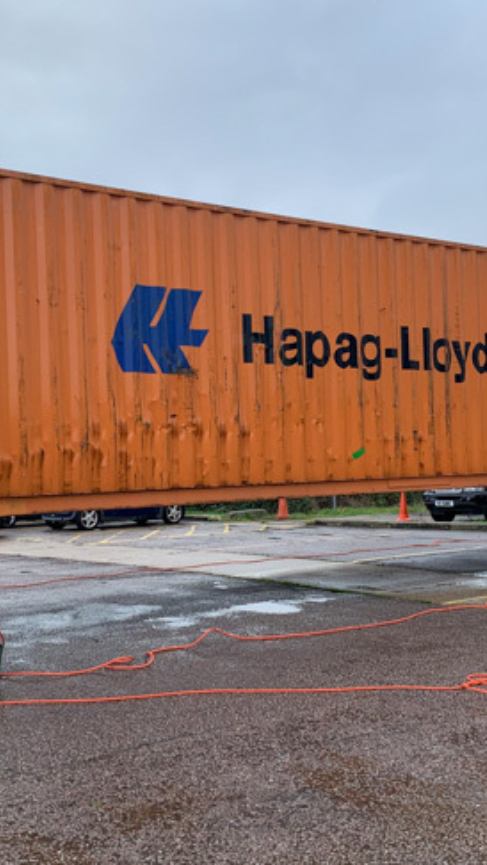 A New C-Lift A Series
By installing the fast and efficient Bison C-Lift A32 onsite at their Felixstowe location, DH Freight has complete control over their lifting operations, independently lifting their 20' and 40' motor vehicle containers and further reducing the need for third-party contractors.
In addition to the integration of Bison C-Lifts, DH Freight have obtained their own VGM certificates by purchasing a set of Bison Container Scales, saving their crew added time and money.
The integration of Bison products has resulted in more efficient cargo onboarding, as well as an increase in DH Freight's workload capacity — for a single operator, loading and lifting onto the truck chassis takes less than one hour. This means their team now has the potential to increase throughput to 8 containers per day, compared to the existing 4.
With additional staff involved, the potential for even more throughput is within reach for DH Freight.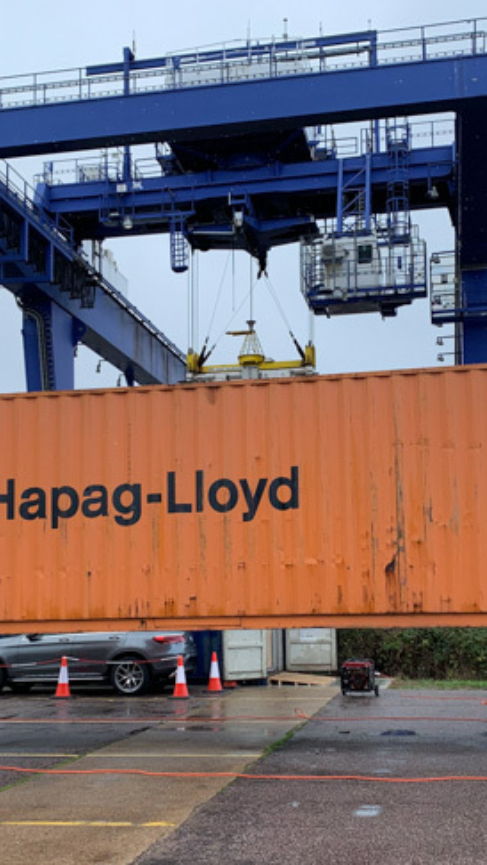 Smarter Export Operations
Having adopted the Bison C-Lift and C-Jack into their Felixstowe facilities, DH Freight now has an incredibly efficient and cost-effective solution for loading precious cargo.
By integrating Bison products into their port operations, they have:
Doubled the potential output of port loading operations.
Reduced the requirement for third-party lifting contractors.
Increased savings by expanding the local loading capabilities.
DH Freight has calculated their return on investment period at 18 Months. However, with their team continuing to ship around 10-20 containers per day out of Southampton, and the potential to increase the Felixstowe workload, DH Freight could see this investment period reduced significantly in the future.