Daltra Greentech

Daltra Greentech Free Zone N.V is a third-generation, family-owned recycling company. Starting in the 1980s, it is the largest recycling company in Aruba.
Their operations buy, process, and export a variety of non-ferrous and scrap metals to different clients around the world, with nations like Thailand, Taiwan, Brazil, Ecuador, Pakistan, and The Netherlands their largest export destinations.
Typically, Daltra exports 10-20 containers per shipment at an average of 25 tonnes, and handles about 25-35 containers (with a mix of both 20' and 40' HC) per month.
Problems Loading Scrap Metals
Daltra Greentech commonly encountered problems when loading their scrap metals.
Their loading process was complicated and costly. Metals had to be loaded directly from truck bins (that were weighed at 10 tonnes), then, loaded again into a container for export — a double weighing process that meant Daltra were wasting time, and money when verifying weights for their 25-tonne containers
This multi-stage process was long and ultimately very costly over time, as for each container loaded, there was potential for the weight to be out by 300-400kg. Extrapolate that number by 10 containers and Daltra were looking at a waste figure of up to 3-4 tonnes per shipment. This discrepancy meant that when the shipment arrived at the client-side, they would make claim a difference of up to 3-4% from what was charged — with their team unable to properly check the tonnage delivered, there was a desperate need for a solution.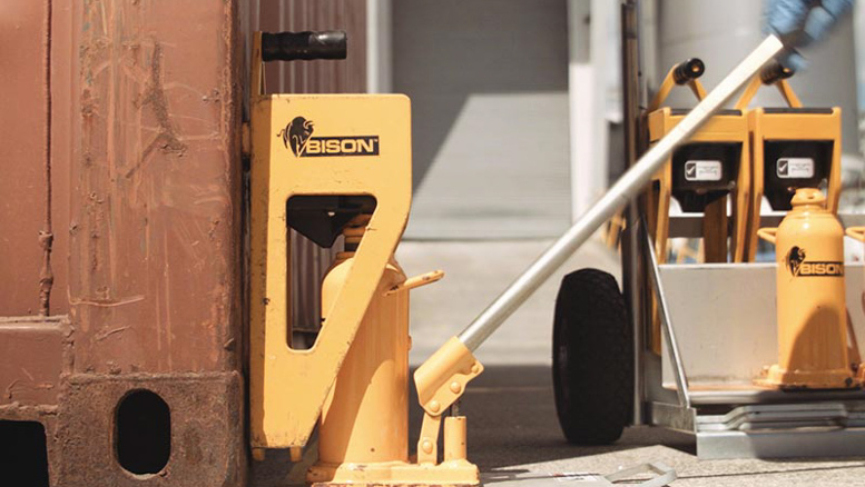 Bison Container Scales
Many operational headaches were relieved when Daltra purchased a set of Bison Container Scales for weighing their grounded containers.
This simple, but effective way to accurately measure container weights was initially treated with some skepticism, as the jacks were something the team at Daltra Greentech had not seen before. Combine that with the perception that only huge truck scales would be capable of weighing the heaviest containers and Daltra would need to spend some time with our weighing solution to realize its true potential.
However, it didn't take long for the small, lightweight system to impress the team at Daltra. Within the first few weeks of operating with Bison Container Scales, their operators gained confidence in our units and quickly realized that the Container Scales were a simple, fast, and easy way to record and distribute weight data between their team and overseas customers.
Their team also leveraged the power of the Bison VGM App to instantly obtain the verified gross mass weight of their export containers, as soon as the door was closed. With their data being instantly digitized, they are able to share and distribute container weights for the Bill of Lading and other logistics documentation systems.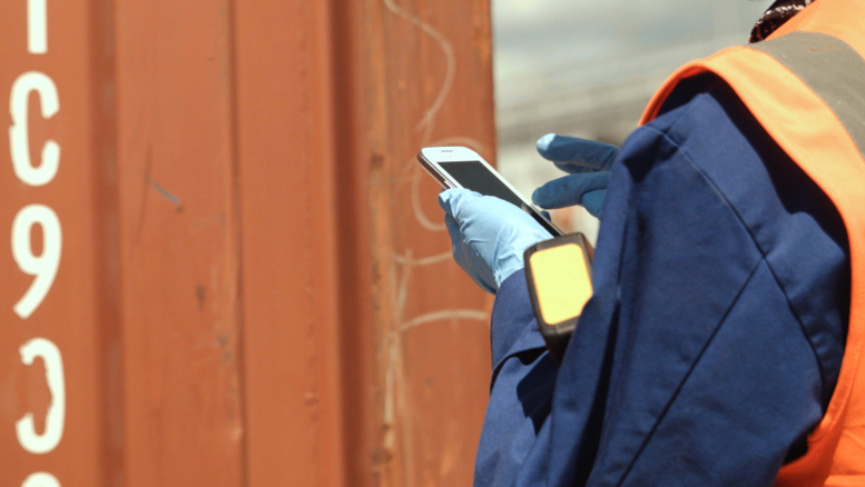 Saving Thousands Per Month

The most quantifiable result was the huge drop in claims from customers. Before purchasing Bison Container Scales, the contrast in weights delivered vs weights recorded 3-4% (per container), now, containers are arriving at their customer's facilities with next to no difference in the weight recorded at export.
Daltra's main objective when procuring the Container Scales was to gain back control of the exact weight of the containers per shipment, and that is exactly what Daltra Greentech has achieved. Bison Container Scales have proven successful for the team at Daltra Greentech, saving them time, administration costs, and of course, minimizing claim costs, which they have calculated as savings of $6k-$9k per month.