Emirates Team NZ
Emirates Team New Zealand is an elite sailing team, three-time winner of the coveted America's Cup and a pioneer of foiling wing sailed catamarans - the most spectacular racing yachts you'll see.
Team NZ faced a logistics challenge in the 35th America's Cup campaign - relocating their base from Auckland to Bermuda, then shipping the base home when the regatta ended. Needing a reliable, versatile, and portable container weighing solution, Team NZ turned to Bison.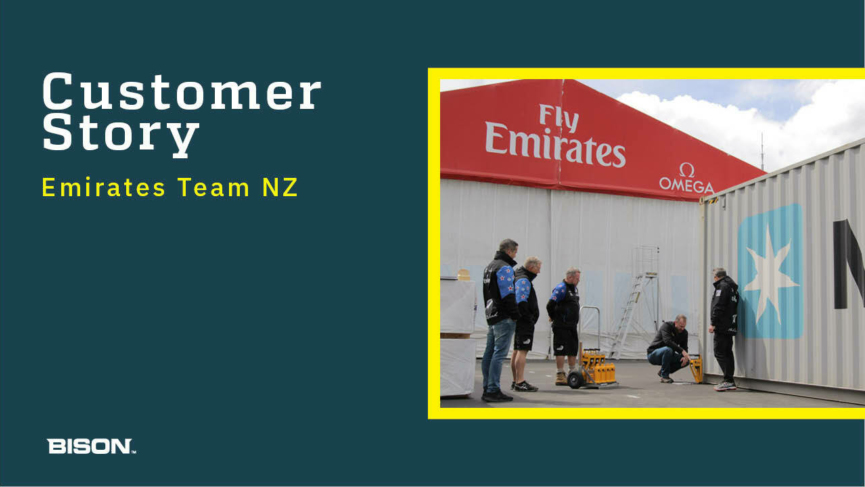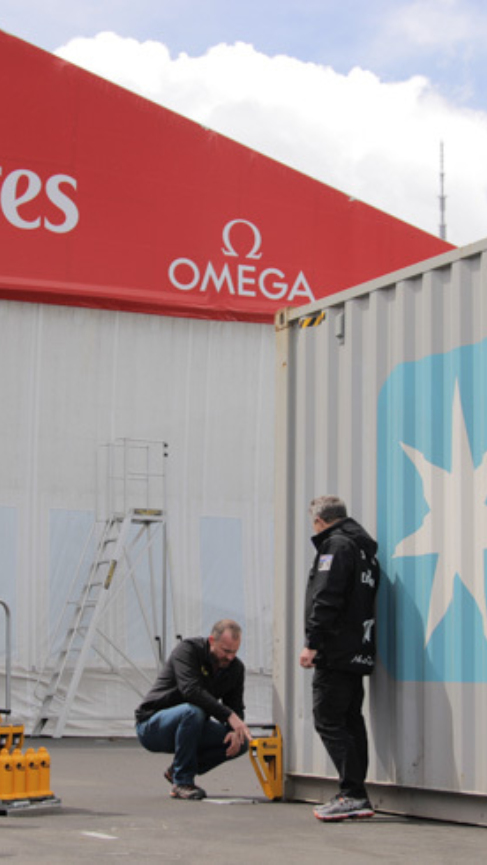 Ongoing Logistical Headaches
Dispatching 60 containers halfway around the world is a huge logistical challenge. It was an important shift, with the containers holding all the tools, infrastructure and equipment needed to support a competitive America's Cup campaign. With new SOLAS VGM rules to contend with, Team NZ needed a container weighing solution that would make the move to and from Bermuda as smooth as possible.
Weighing individual cargo items and calculating container weights was not an option, given the varied and bulky nature of the cargo. Weighing containers at a local weighbridge was not ideal from a timing perspective; the logistics team wouldn't be able to check the container weight during loading, nor confirm if the container loads of variable, often heavy cargo were properly balanced. It made much more sense for Team NZ to find a solution that could weigh containers early and identify any problems before the containers left the base.

A High-Tech Solution
Team NZ chose to incorporate Bison Container Scales into their shipping operation. The portable weighing solution provided their team with an independent platform where they could weigh and verify containers as they were loaded.
Over 3 months, the logistics team packed up the base and shipped containers to Bermuda, check weighing and capturing a certified VGM at their convenience. Being compact and portable, the Container Scales were packed into the last container, meaning Team NZ was perfectly equipped to weigh all of their own containers when the base was shipped home.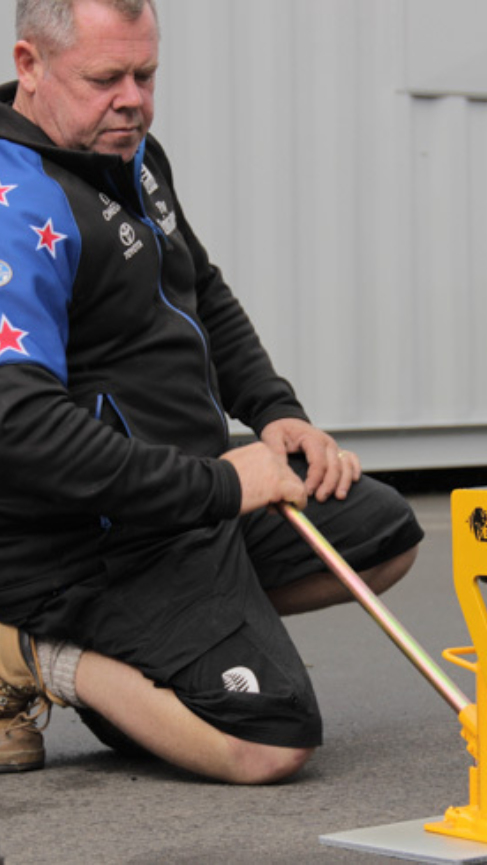 All-Around Success
Team NZ had one less thing to worry about during the America's Cup. Container weight management was sorted. With Bison Container Scales, Team NZ checked the container weight and load distribution during packing, they generated a fully compliant VGM for SOLAS purposes at a time that suits them best, and they ensured that all container loads were optimized, well balanced, and didn't exceed road and bridge weight limits in Bermuda.
Team NZ has solved their container weighing challenge for the move back from Bermuda. They were fully in control of their container weighing obligations in the remote location and didn't need to rely on local infrastructure. With Bison Container Scales, the challenge of moving the base home was much less complicated.