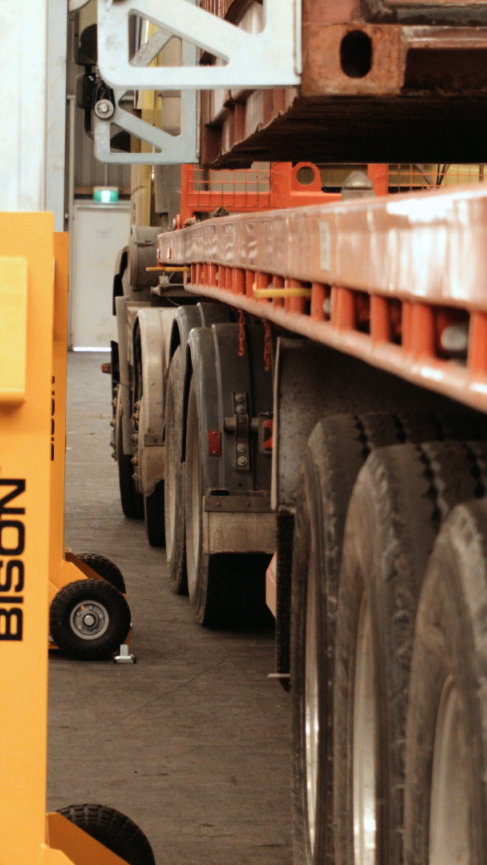 Masterank Wax
Masterank are a Hong Kong-based bulk wax supplier to the USA. Located in Pittsburg, California, the company imports solid wax in 20 foot ISO tank containers from China for distribution across the United States. At any time there are up to nine ISO tankers on site.
The tankers have a steam heating coil inside them, which allows the solid wax to be heated and liquefied. They need to be heated for at least 24 hours to liquefy the solid wax in order to pump it to their rail terminal.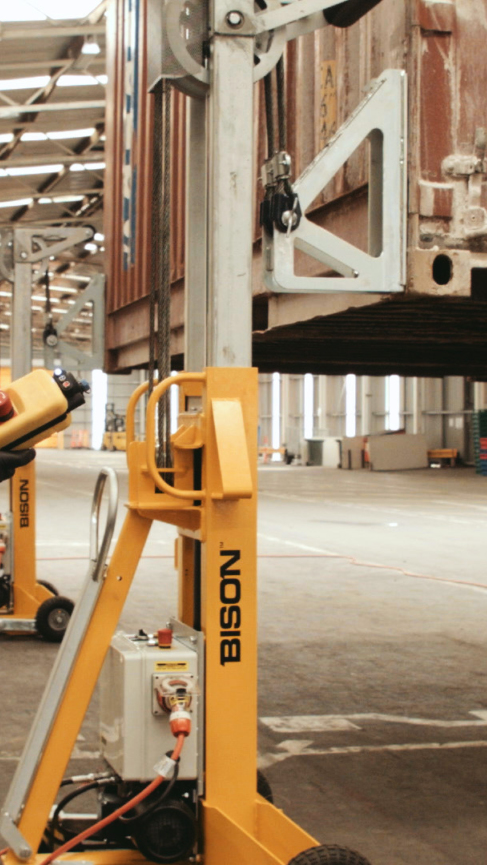 Ongoing Detention Costs
The first challenge was financial. Previously, Masterank would leave the ISO tankers on the trailer until it was completely empty, but this meant they were being charged $100 a day per chassis.
Masterank's second challenge was that the ISO tanks are placed very close to each other in a confined area. There was not enough space for a forklift or traditional container lifting equipment. Also, a crane was not an option as the space immediately in front of the ISO tanks is used for logistics operations.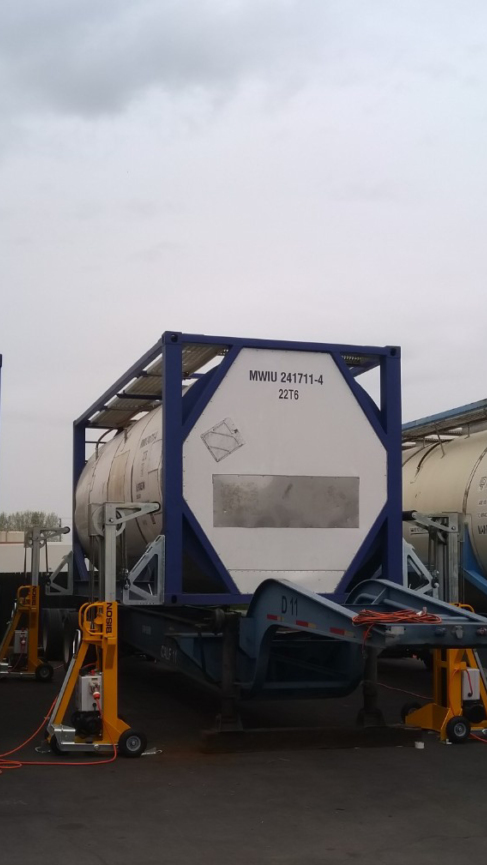 The C-Lift A Series
Masterank Wax turned to the Bison C-Lift A Series. Now, when an ISO tanker arrives on a truck, Masterank simply uses the C-Lift A Series to remove it from the chassis, and the truck leaves the site immediately.
When it comes time to remove the now empty ISO tanker from the site, the A Series raises it, a truck returns with a chassis, the ISO tanker is lowered, connected, and the truck leaves the site.
Before and after use, the C-Lift A Series units are simply wheeled across to the lifting area, or back into storage.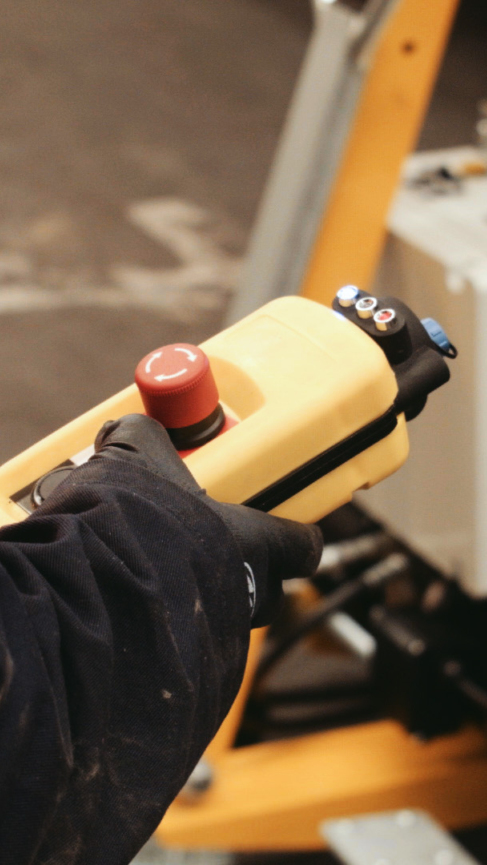 No More Detention Costs
Masterank has eliminated the $100 / day hire charges for each chassis. With savings of approximately $900 a day, Masterank Wax will receive payback in several months of use.
In addition, Masterank Wax will be able to keep using their site as it is. In other words, no special changes to the site layout were needed to use the Bison C-Lift.
This is an overlooked benefit of portable lifting equipment - it enables organisations to do more without adding site works or operational complexity.