Kuehne & Nagel
With approximately 76,000 employees at more than 1,300 locations in over 100 countries, the Kuehne + Nagel Group is one of the world's leading logistics companies. Its strong market position lies in the sea freight, airfreight, contract logistics, and overland businesses, with a clear focus on providing IT-based integrated logistics solutions. In Auckland, New Zealand, they consolidate and ship around 30 containers per week from two distribution facilities.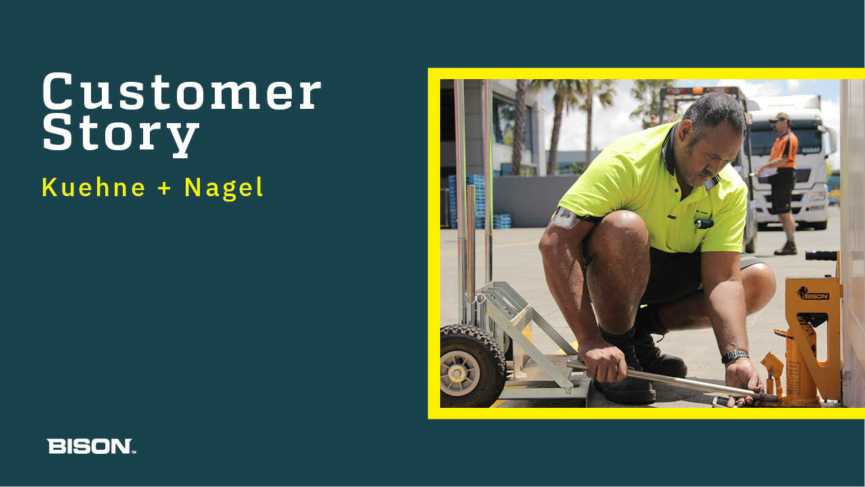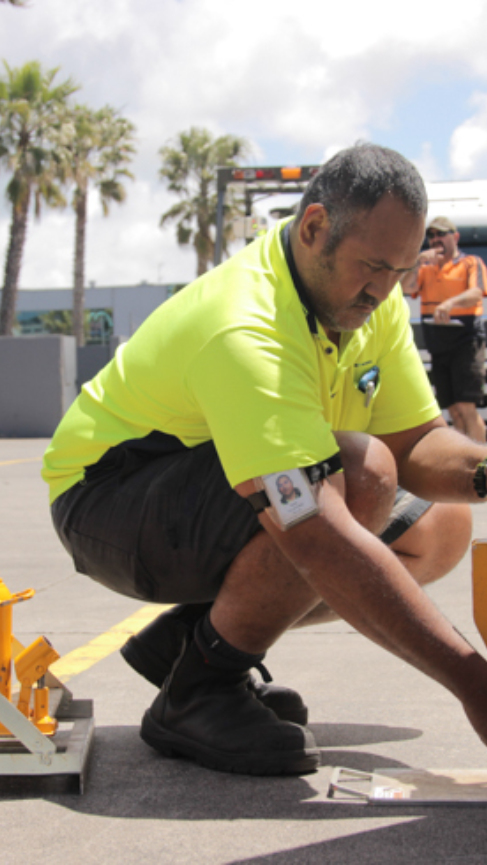 A Gap In Their System
Kuehne + Nagel needed to find an efficient and compliant way to verify the weights of the containers in their warehouse operations. This became a priority when the new SOLAS VGM regulations were implemented in 2016. Other container weight verification solutions that Kuehne + Nagel considered had problems:

Weighbridges had additional transportation costs and usage fees, and risked queues, delays and missed cut-offs.
Weighing individual cargo items and then calculating the VGM (Method 2) was time-consuming and posed the risk of calculation errors.
Kuehne + Nagel wanted a simple way to verify the container weights and to stay in control of their VGM obligations.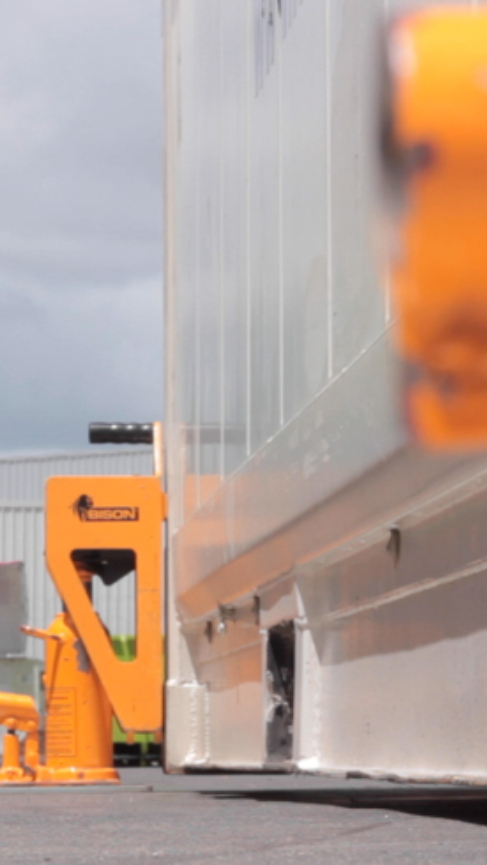 Bison Container Scales
Kuehne + Nagel chose to integrate Bison Container Scales into their warehouse operations. With Bison Container Scales, the packing team at Kuehne + Nagel can generate a VGM with one simple weighing process, as soon as the container is loaded.
The process is easy; the packing team attach the jacks to each corner of the container, and lift the ISO slightly off the ground. No heavy or expensive handling equipment is needed.
"We were concerned with the congestion that would be at some of those weighbridges, with the number of export containers leaving through each of the ports."
The smartphone Bison App then receives the weight directly from the scales and emails the VGM immediately to the office, where it is held on record. The whole process is quick and efficient, taking one person only 5 minutes!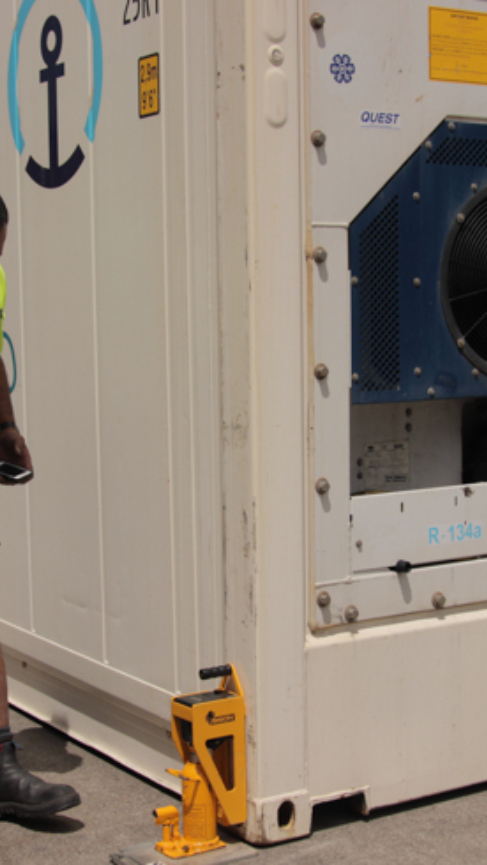 Results
Kuehne + Nagel now have a portable, cost effective weighing solution that they can move easily between their two facilities in Auckland.
Rather than moving a heavily laden container to the scales or using expensive handling equipment, Bison Container Scales enable the packing team to accurately weigh the container in any location on-site. This means that Kuehne + Nagel avoid the costs and delays of diverting containers to off-site weighbridges and missed cut-off times.
With Bison Container Scales, Kuehne + Nagel are now in full control of their VGM. The packing team can verify the weights of the containers on-site, and efficiently capture, manage and share the VGM, photos and any other related data.
The Container Scales also eliminate keying in of weights, which means that there is no risk of error. Kuehne + Nagel now have "peace of mind" with their Bison Container Scales that are calibrated, certified legal-for-trade and compliant with SOLAS VGM regulations.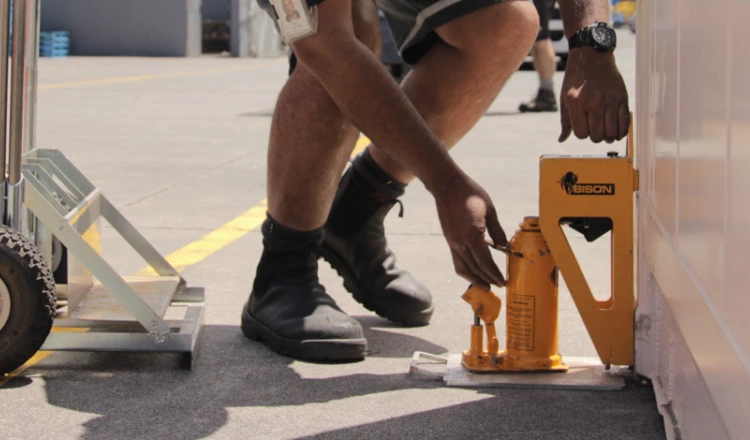 Customer Quote
All you do is jack the container up and there's the VGM, email it, done. It's a great simple system to use."
Mike Lawrence, Transport & Warehouse Manager - Kuehne + Nagel