Bison C-Lift M Series is a reliable manual container lift that equips 1PLS to handle its containers anywhere, anytime, with zero reliance on third parties.
First Priority Logistics Solutions (1PLS) is a logistics company in Manila, Philippines. Operating for over 10 years, they specialize in customs clearance and the delivery of imported shipments.

As part of their ongoing operations, they lift 20' and 40' empties and loaded containers of around 8-10 tonnes at different site locations. Over sixty percent of their work is handling containerized cargoes from a variety of different sectors.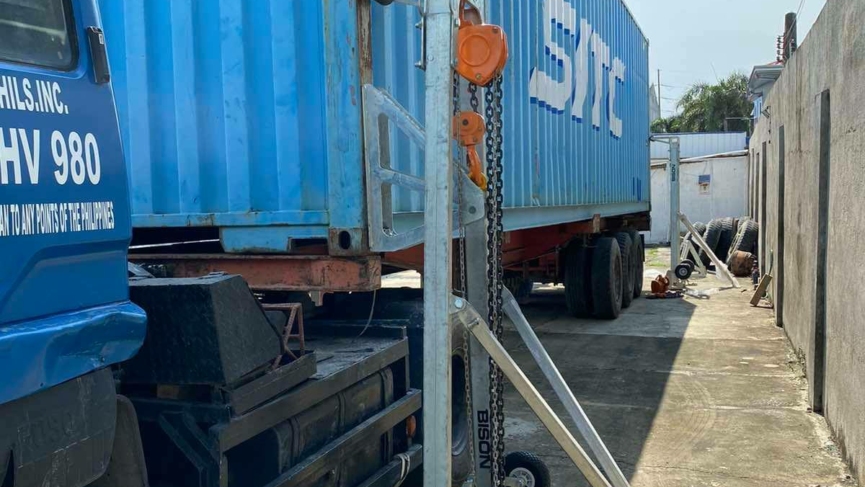 At the Mercy of Unnecessary Third Party Schedules and Fees
1PLS' biggest challenge was that they would need to hire someone else's equipment every time they required a container to be handled or grounded. This meant either renting a crane or a reach stacker, which are costly to hire and meant they were reliant on third parties to simply ground containers.

To solve their ongoing concerns, 1PLS researched a number of independent lifting solutions from the global market and selected a Bison system, because it was a recognised brand with high-quality solutions.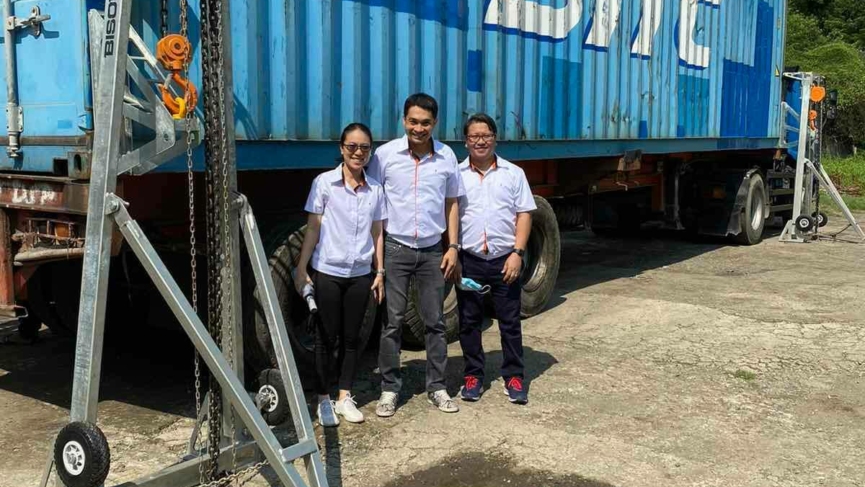 Independence and Efficiency Gained Through Reliable Manual Container Jack

The C-Lift M Series can handle uneven and rough outdoor surface sites, making it perfect for the different environmental conditions 1PLS operates in.

With no power supply required and no electronics or hydraulics to maintain, the M Series is a reliable performer that equips 1PLS to handle its containers anywhere, anytime, with zero reliance on third-party handlers. Rodolfo Salazar II, Customs Broker at 1PLS says they have found the Bison equipment very useful and effective in their everyday operations, saving them time and rental costs. With business picking up, Salazar II is hoping to conduct additional business with Bison by ordering more M Series systems in the future.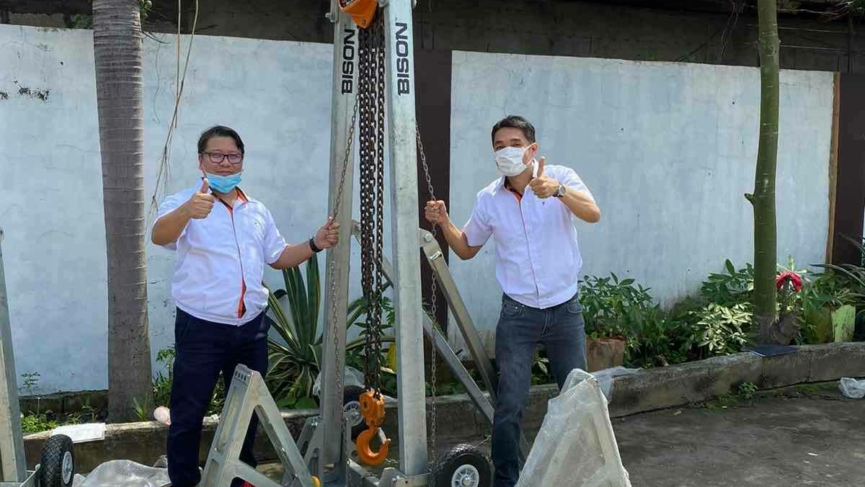 Value We Delivered
Eliminate Crane Hire Charges
Lift Containers, Anywhere, Anytime
Avoid Delays And Downtime
Improve Safety & Efficiency
Handle Heavy Containers