Get More Independence & Control Over Your Container Operations
Bison empowers you to take charge of your container operations by delivering a range of self-sufficient container weighing and lifting systems that remove reliance on third parties, and give you a return on investment through lower costs, better productivity, and improved safety.
From portable container scales for measuring and managing container payloads, to mobile container lifting jacks for lifting containers between the ground and truck trailers, Bison supplies quality equipment and IT solutions you can trust to perform in the toughest conditions.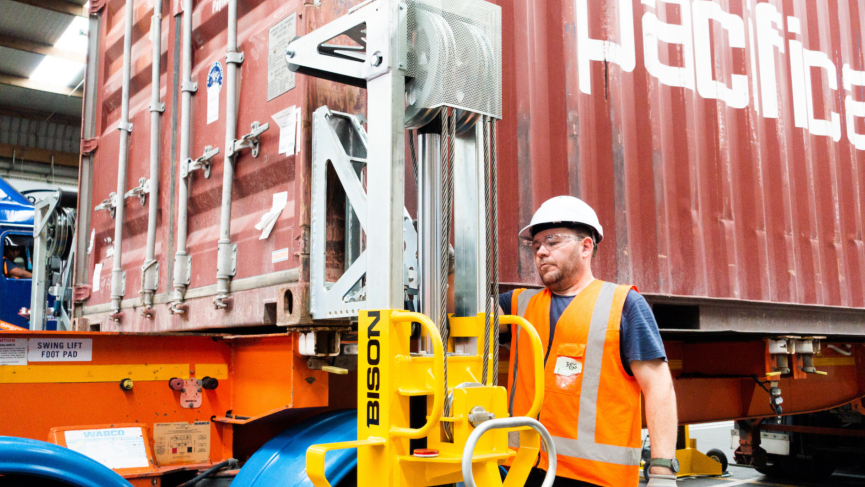 Take Charge Of Your Container Logistics
Optimize Container Payloads
Eliminate Third Party Lift Charges
Optimize Yard Space
Trade bulk liquids with confidence
Manage VGM compliance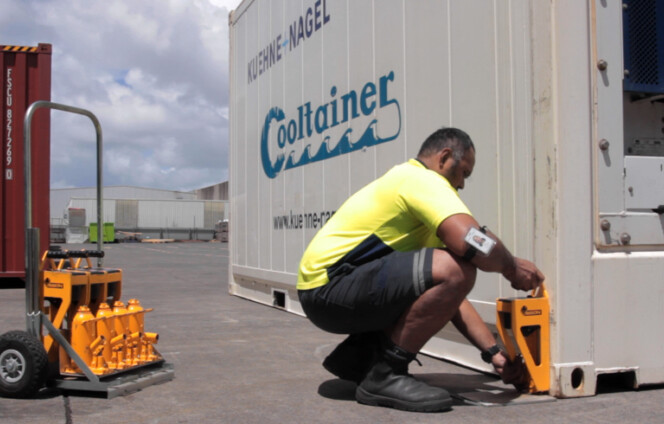 Take The Scales To The Container For Higher Accuracy, Better Timing And Lower Costs
Running your cargo container to a truck scale costs you time and money. With Bison, you can get an accurate measurement in minutes. OIML certified with accuracy levels up to +/- 0.2%, Bison gives you a precise measurement without the margin of error that comes with other methods.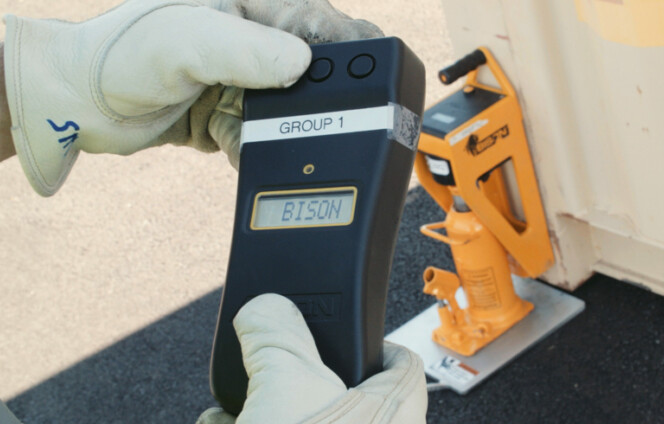 Optimize Container Payloads & Shipping Costs With Portable Container Scales
With Bison container scales, you can weigh bulk liquids in real-time as you fill the container. Back up your flowmeter readings. Trade bulk liquids with confidence. Load containers to target, knowing that every shipment is compliant, optimized and backed by a certified weighing process.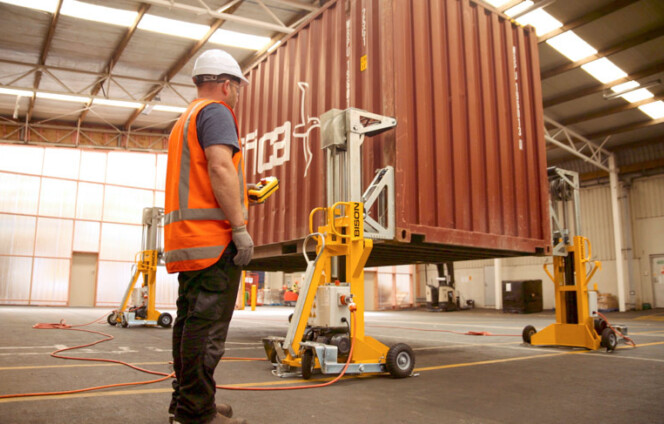 Lift Shipping Containers On And Off Truck Trailers At Your Facility
Bison container lifting jacks provide a fast, safe and economic way to lift shipping containers on and off truck trailers. C-Lifts are a convenient alternative to cranes, and a fraction of the cost to own and maintain compared with traditional container handling equipment.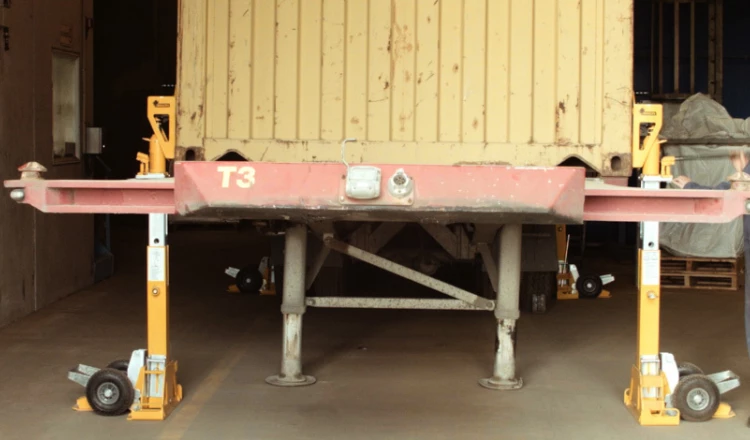 case studies
The Challenges Of Exporting Powdered Bone Meal With Bluesky Meats
Using a mechanical blower to fill the container, Bluesky's rendering team had no way of knowing when they were near or had reached the target payload. But, with the integration of Bison Container Scales, they can hit weight targets every time a container leaves the factory.